The Yield Solution
For Podcasting
Accelerate quote to cash and scale your business
Book a demo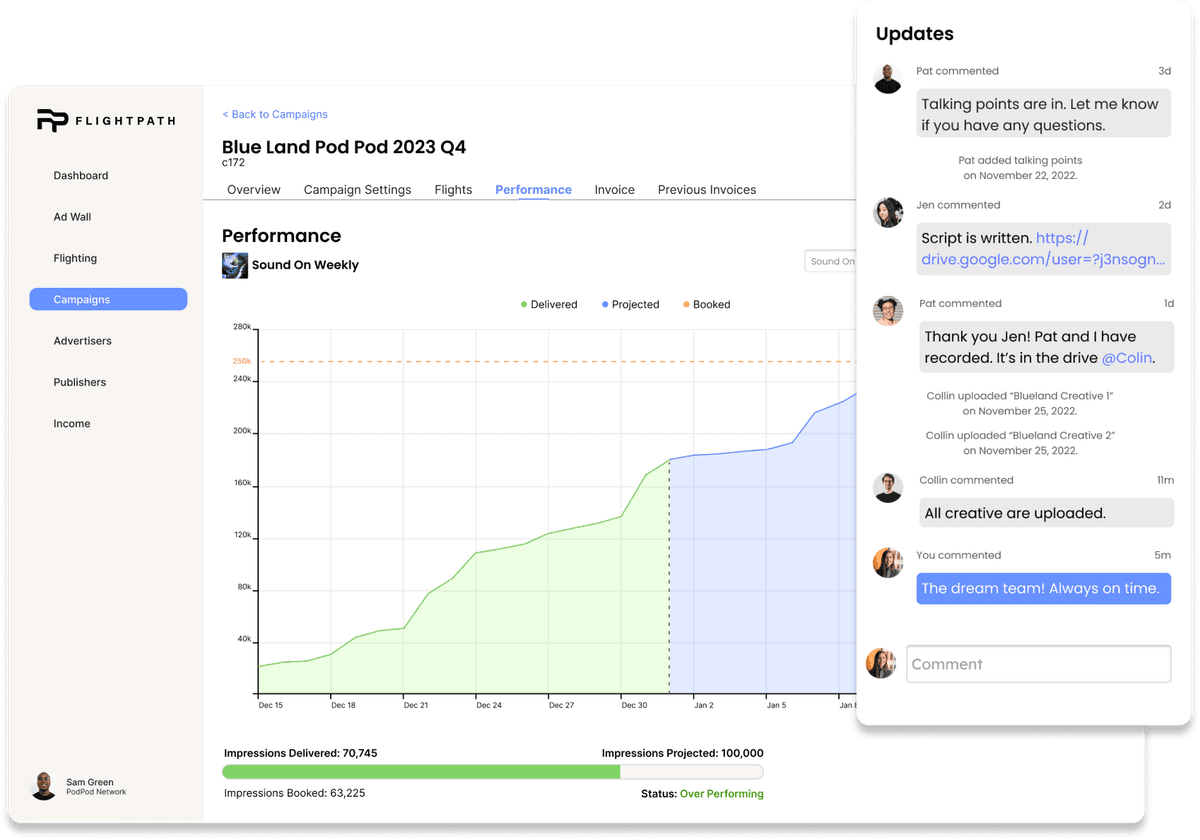 Trusted by leading publishers and networks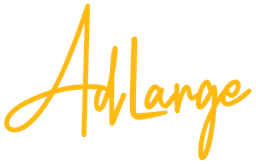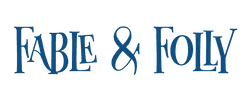 Supported Platforms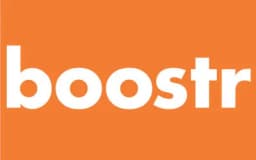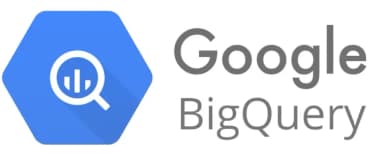 Built to revolutionize the way podcast advertising
is bought, sold and delivered
The Flightpath yield platform provides fast and trusted podcast sales availability, best-in-industry order performance monitoring and prediction, and the tools to scale podcast ad businesses across multiple DAI hosting platforms and leading OMS/SFA partners. Our platform is built to accelerate quote-to-cash pipelines, improve buyer satisfaction, and increase sell-through by over 5% on the most sought-after properties.
Real-time Business Insights
Scaling a successful sponsorship-driven business requires visibility into performance across channels and monetization partners. Flightpath offers reporting and insights built by a podcast network for podcast networks.
Intelligent Flighting Alerts
With Flightpath, your team is alerted to problems before they happen. Fixing problems before clients are impacted means fewer make-goods, greater profits, and better renewals.
Stop Paying for Wasted Time
Air checks, proof-of-run reports, line-item invoice creation, producer payout tracking, campaign communication, and process backfill reports. All at the push of a button. *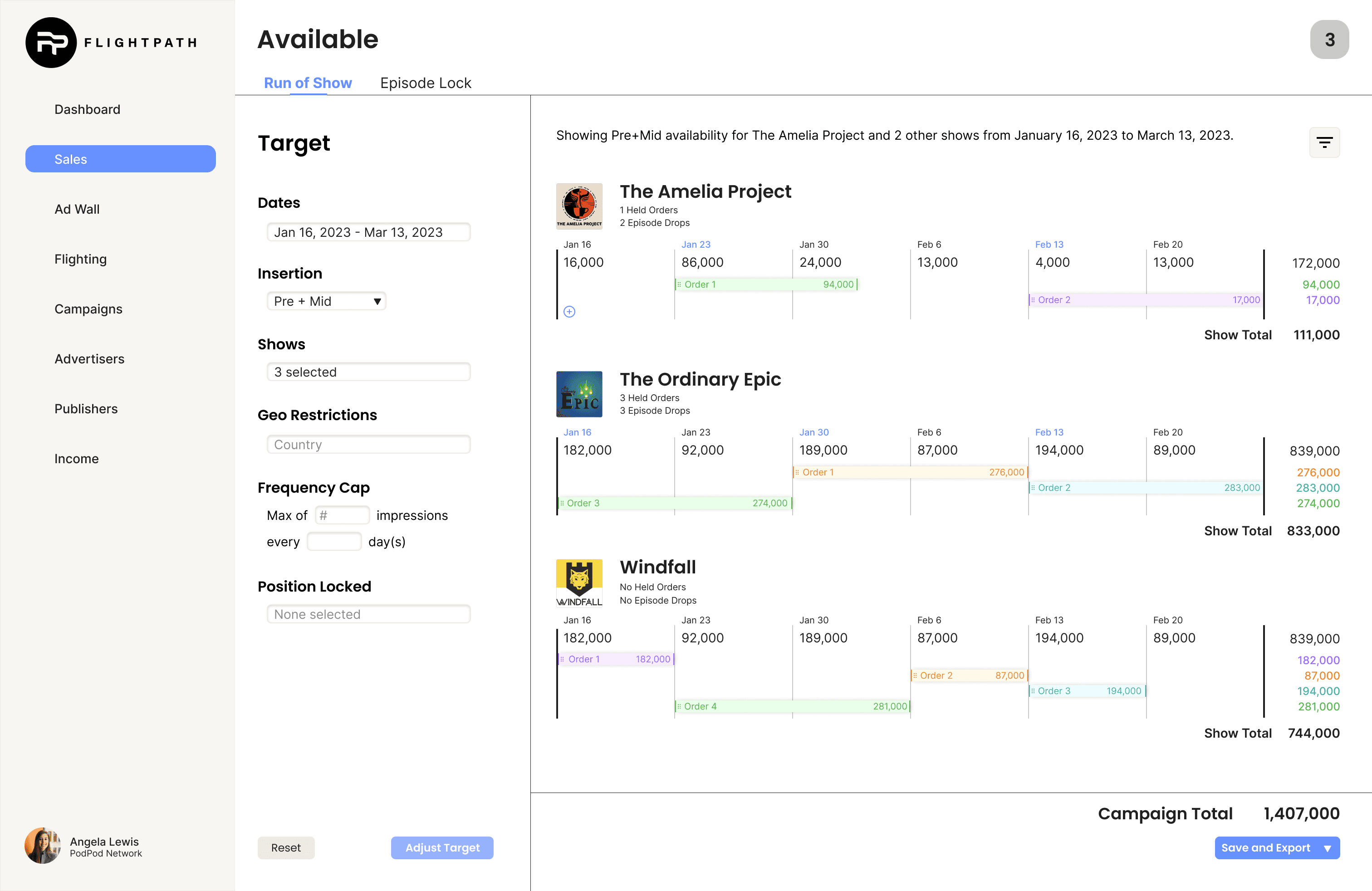 Autopilot for Ad Ops
Flightpath is a yield management platform that ingests information from your other platforms into our proprietary predictive and real-time modeling engine, allowing you to accurately understand and find available inventory, accelerate quote-to-cash and decrease make-goods. If you have an Order Management System (OMS), Flightpath integrates for the source of truth for what has been sold. And, if you don't have an OMS, Flightpath makes getting started even easier.
Feature
Performance Prediction
Understand future availability and predict oversold inventory and under-performance. Stop flighting on actuals and start working from predicted performance.
Feature
Producer & Creative Management
No more missed connections. Flightpath provides tools for your sales team to determine brand fit. We manage client approval and creative flighting into your DAI with configurable workflows.
Feature
Host Management & Automation
Flightpath is built to manage your DAI host, letting your team focus on what matters to your business. Future automation features will enable features that may not be supported by all DAI hosts such as multiple creative, network-wide opt-in campaigns and more.

Take flight with Flightpath
Effectively scale your ad revenue with network availability, ad buy performance, producer and creative management, finance integration, forecasting, and the best Ad Ops tools in the business.
"Game changer.
We have the lowest make-goods in the industry. And the best service. We couldn't do that without Flightpath."
Russ More
COO, Fable and Folly
"Flightpath helps us serve ads on our shows better, faster, and smarter.
It is the answer to so many of our efficiency issues, the ones we knew about and even those we didn't."
Jeff Umbro
CEO, The Podglomerate
"Nothing short of revolutionary.
Flightpath is revolutionizing the podcast ad tech industry."
Bryan Barletta
Sounds Profitable
"Finally!
Everything in one place. All the sponsorships we've agreed to, the talking points and the ability to upload creative."
J. F.
Show Producer
"An incredible partner – helping us solve the challenges our team faces in an ever evolving ad marketplace.
Flightpath has been instrumental in streamlining processes and providing insights to create more efficiency for our team and better results for our clients."
Ilwira Marciszek
SVP, Head of Revenue Operations and Digital Sales, Adlarge